Column: Locally grown food gives more than nourishment
WALLY GRAEBER
Mar 17, 2021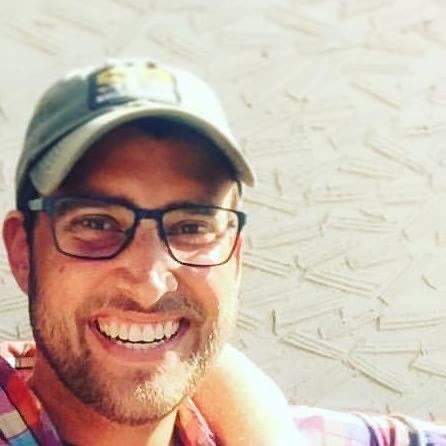 Wally Graeber
The relationship we share with our food is essential to our personal health, the health of our community, and the health of the earth. As a member of the Nebraska Sustainable Agriculture Society, I have learned that knowing who grows my food is how I connect more meaningfully to the place where I live.
By purchasing food directly from neighboring farms, a healthy relationship is created that supports a more resilient community. Each time you buy a dozen eggs at a farmers' market or pick up your Community Supported Agriculture box, you not only receive nourishing food but you also say, "I value family farms, and I want them to continue farming directly for my community."
The farmers who make up NSAS care for us by growing nutrient-dense and fresh foods in a way that gives back to the land. In turn, we can care for our farming families by purchasing and valuing the food they grow for us.
Nebraska is blessed to be home to some of the most fertile, rich soil on the earth. Our farmers are the stewards of the soil and we are fed by this precious resource. Agriculture is an important pillar of Nebraska, yet we are disconnected from our food and the system that delivers it to our plates. About 90% of the state's food is imported from places outside of Nebraska.
What if we committed to feeding ourselves from places that we live, can physically visit, care for and directly financially support?
NSAS was founded 44 years ago by a group of Nebraska farmers who believed there was a better way to care for our land and the plants and animals we raise. Through regenerative and sustainable farming practices, soil teems with life, water is filtered, and carbon is stored. Lucky for us, all of these benefits come beautifully wrapped in the form of fresh-Nebraska grown vegetables, fruits, meats, honey, grain and dairy.
Are we willing to commit to building a local food system that grows healthy foods for everyone in our community?
If we are going to shift our diets away from imported goods and commit to a reliable, locally grown food system, it will take all of us.
A great place to start is by forming relationships with the people who grow our food. If we can start to do this together, we will find ourselves with cleaner streams, healthier soil and stronger relationships with our neighbors across Nebraska and our greater Great Plains region.
Wally Graeber is board chair at Open Harvest Co-Op Grocery, board treasurer at Nebraska Sustainable Agriculture Society and a farm apprentice at ShadbowBrook Farm in Lincoln.